LIVE EARTH!
we've been listening all day! this morning, after i told bebe that all of these musicians throughout the world were coming together to play a concert ALL OVER THE WORLD to increase awareness about global climate change and tell us ways we can all do our part, he told me that he would like to, "do MY part and make a concert, mommy!" he instructed me to "get me my microphone, please" (daddy's reading chair lamp end) and "i need my guitar." your wish is my command, bebe!
then, he sang and played.
he finished the show with,
"
this one goes to eleven
?"
he thought the blue man appearance brought down the house.
i asked bebe if he remembered the climate change rally we went to back in april, that was ironically held indoors due to inclement and highly unusually COLD weather -- and i thought about this picture. we're in the first row, 4 and 5 over from the right. we're very small. :) bebe's first rally!
during the live earth concert, we also learned that if every household in the u.s. used the kind of dish soap and detergent that we do, we all could save 82,000 barrels of oil per year! a car could drive 86 million miles on that! bebe didn't care about that one, but mama did!
we also learned about our compact florescent lightbulbs, and how they save lots of energy. then we looked at our cloth grocery bags and did a happy dance that we don't use the plastic ones anymore.



then, we looked at all of the things in this house that were tied to oil in some way: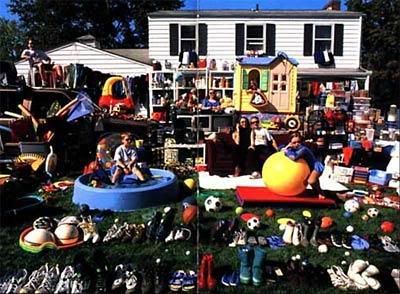 lots of other solutions and ideas
are here
.
we agreed that we hope this event could be a tipping point in the mass consciousness.
i noticed how the show was geared to my generation - all of the old mtv hosts were back in the saddle from my day... duran duran...



of course, this was all Very tiring work. next thing i know, he's getting his bear and baby and nestling into daddy's reading spot. "we need a nap, mommy! we're

tiiiiireeed

."




"do you need your blanket?"




"oh, YES, please!"




and there you have it.

viva la planetearthalution!

Labels: global climate change, live earth